Partnership and Sourcing Manager
African Management Institute
Full time
Rwanda
Mar 16
AMI enables ambitious businesses across Africa to thrive through practical tools and training. We equip entrepreneurs with tools to build their business, help companies train their teams and run work readiness programmes for young people. Our programmes combine mobile tools with in-person and virtual workshops and on-the-job practice and support
AMI is looking for an ambitious and enthusiastic Partnerships & Sourcing Manager to join our team in Kigali, Rwanda. The successful candidate will play a key role in a dynamic, international team focused obsessively on results. This is a great opportunity for candidates with a passion for entrepreneurship and/or learning to play a part in Africa's transformation.
The Partnerships & Sourcing Manager will build relationships within the SME support ecosystem in Rwanda to support existing programmes and generate new opportunities. This will include national government, international organizations, local private sector companies, and private sector enablers such as banks and mobile network operators among many other
The successful candidate will:
Identify, develop and formalize new partnerships with ecosystem players in Rwanda, including with relevant national-level stakeholders such as government, civil society, multilateral organizations, and the private sector who are or could be involved in MSME support 

Work with our programme team to ensure we have the right relationships in place to support programme outcomes

Support our group business development team on partnership and proposal development for new opportunities 

Manage existing relationships and identify opportunities for deepening collaboration

Work with partners to follow up on the day to day enrollment for candidates into AMI Rwanda programs 

Manager partnerships and program participants data base

Develop a quarterly plan for program enrollment for all our programs Hanga Ahazaza and CRRP
Skills and Competencies:
The Partnership and Sourcing Manager will be an energetic and intellectually curious entrepreneurial leader who is fully committed to AMI's mission of enabling ambitious businesses across Africa to thrive. Successful applicants will have:
Ability to make smart partnerships happen, from negotiation to execution

A very strong existing network in Rwanda's entrepreneurial and government ecosystem

Excellent oral and written communication skills in English and French or Kinyarwanda

Excellent interpersonal skills, and ability to maintain strong relationships

Strong cross-cultural skills, and versatility in dealing with different types of partners

Strategic thinker

Approachable, with an ability to engage partners at all levels

Ability to develop the AMI brand and reputation among stakeholders 

Ability to multi-task and respond to requests on short notice 

Ability to think creatively, adapt to new ideas and pivot based on market reality

A "get things done" attitude 

A good planner and initiative taker 
Experience
Experience working in/with Rwanda's MSME support ecosystem 
Track record in successfully managing inter-institutional relations
Experience collaborating with diverse stakeholders, such as local NGOs, government officials, donor representatives, and local and international staff as well as the private sector in Rwanda
Working experience in the public sector and/or a strong network in the public sector 
Seven (4) or more years of experience in business development and strategic partnership management with a record of high performance in partnership building 
Strong business networks are highly desirable and essential
Apply
Your application has been successfully submitted.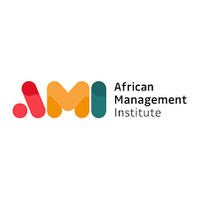 Enabling ambitious business across Africa to thrive